IT Service Management
Elevating Healthcare ITSM: Collaborative Approach within the NHS
17 Aug 2023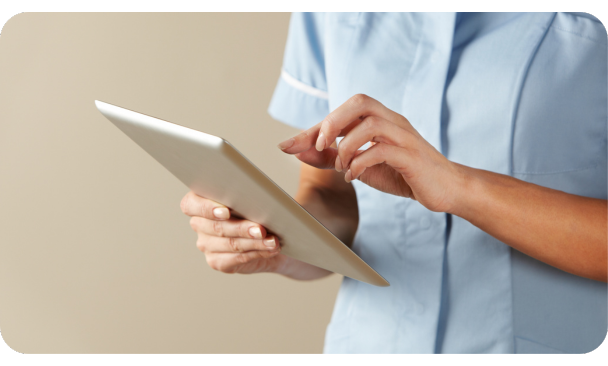 In the dynamic realm of healthcare IT, efficient IT Service Management (ITSM) solutions are instrumental in facilitating smooth operations and enhancing patient care. Sunrise Software, a trailblazer in the NHS healthcare sector, has emerged as a key player, delivering innovative and tailored ITSM solutions. In this article, we'll delve into how Sunrise Software seamlessly collaborates with healthcare entities and how we distinguish ourselves from other ITSM solutions. Furthermore, we extend our gratitude to Xcession for their invaluable research, which sheds light on the intricate landscape of NHS Trusts.
The Benefits of ITSM for the NHS
The case study of NHS Informatics Merseyside exemplifies how IT Service Management (ITSM) can bring substantial benefits to the NHS. Through the use of Sunrise ITSM software, NHS Informatics Merseyside effectively streamlined its operations, leading to improved patient care and administrative efficiency.
The implementation of Sunrise ITSM tools enabled precise incident tracking and swift problem resolution, ensuring uninterrupted access to critical systems and data. Change management processes facilitated the seamless integration of digital innovations, enabling the NHS to adapt quickly to evolving healthcare technology trends. This case study underscores how ITSM can serve as a catalyst for digital transformation, enhancing service delivery and fostering innovation within the NHS. By leveraging ITSM's principles and tools, the NHS can potentially replicate the successes achieved by NHS Informatics Merseyside, ultimately leading to better patient outcomes and operational excellence across the entire healthcare system.

Collaboration and Customisation: Sunrise Software's Cornerstones
Sunrise Software excels in crafting ITSM solutions tailored to the specific needs of NHS Trusts. Here's how we stand out:

1. NHS-Centric Focus: Our solutions are designed with a deep understanding of the NHS healthcare sector's intricacies, ensuring compliance, interoperability, and data security.

2. Tailored Solutions: Recognising the unique challenges of each healthcare organisation, our solutions are highly customisable. We adapt to their processes, optimising efficiency and minimising disruptions.

3. User-Friendly Design: Our intuitive interface empowers healthcare professionals to concentrate on patient care rather than navigating complex software. We put the end-users' needs at the forefront.

4. Proven Excellence: With a consistent track record of enhancing operational efficiency and patient experiences, we've established ourselves as a reliable partner in healthcare ITSM.

Distinguishing Ourselves from other ITSM solutions
Sunrise Software's approach boasts distinctive elements:

1. Niche Expertise: Sunrise Software's laser focus on the healthcare sector enables us to deeply understand its intricacies. We offer solutions that resonate with healthcare providers' workflows and needs.

2. Customisation Priority: Our commitment to customisation ensures seamless alignment with healthcare processes, resulting in optimal efficiency and improved patient care outcomes.

3. Personalised Support: Recognising the urgency in healthcare, we provide responsive, tailored customer support to ensure seamless operations and minimal disruptions.

Xcession's Research: A Beacon of Insight
We express our heartfelt gratitude to Xcession for their thorough research, which illuminated the diverse landscape of NHS Trusts' ITSM solutions. Their dedication to unravelling nuances and offering insights is pivotal in shaping the industry, driving informed decision-making.

Analysing the Landscape: Insights from Xcession's Research
Drawing from a June 2023 Freedom of Information Data request involving UK NHS Trusts, Xcession's research provided eye-opening insights:

1. Diverse Solutions: Over 20 distinct ITSM solutions are deployed across these trusts, reflecting a wide range of platforms from enterprise-grade to in-house solutions.

2. No Singular Denominator: Despite shared responsibilities and challenges, no singular ITSM solution dominates across all trusts. Variability in solutions suggests unique needs and preferences.

3. Geographical Irrelevance: Geographical distribution doesn't significantly impact the choice of ITSM solutions, dispelling notions of regional bias in solution adoption.

4. Trust Size and Rankings: Trust size and rankings don't correlate directly with ITSM solution choice, indicating a complex decision-making process based on multiple factors.

Looking Forward: Building Partnerships for Excellence
Sunrise Software's journey in revolutionising healthcare ITSM continues. As diverse solutions coexist, our commitment remains steadfast in crafting bespoke solutions that empower healthcare providers to focus on their mission. 

In conclusion, Sunrise Software's collaborative approach and industry expertise set us apart as a reliable and trusted partner in NHS healthcare ITSM. Our commitment to customisation, user-friendly solutions, and proven results showcases our dedication to empowering healthcare professionals and enhancing patient care. We're grateful to Xcession for their insightful research, which reaffirms the complex yet intriguing landscape of healthcare ITSM. Together, we're shaping the future of healthcare technology for the better.
Never miss out! Sign up for email updates below.
Related Posts

Blog
,
IT Service Management
Adapting to COVID with ITSM tools. As the COVID-19 crisis runs its course, IT service departments and IT Service Management software have taken the strain of managing the required change in working practices. Enabling the relocation of a working population from an office or field base to a secure an...
See More