Our Customer Service Desk
Our team is friendly and knowledgeable, meaning they can efficiently handle queries, and provide solutions for various issues.
Operating with a customer-centric approach, the desk aims to deliver prompt and satisfactory resolutions, ensuring a seamless experience for all customers.
Get in Touch

Our Customer Service Desk offers assistance and support to all customers. Being UK based with 1st, 2nd and 3rd line, as well as our Development team, ensures that we can give all customers the help and assistance they need without having to pass them off to teams based in different geographies.
All Incidents, Service Requests, Problems and Changes are tracked and managed within Sunrise ITSM, and categorised and managed based on ITIL best practice, with all our staff ITIL trained and certified. You can reach us via the telephone, email, or via the Sunrise ITSM self-service portal, whichever suits your needs. The self-service portal contains multiple videos and user guides to help customers get the most out of their Sunrise solution.
What Do Our Customers Think?
We carry out customer surveys after every Incident and Request, and use this feedback to help continuously enhance the service we provide. Our average customer satisfaction score is 97%, and customers always praise us for the service they receive. Here are some quotes from some of our customers below:

What can I say - fantastic service and great advice as always. I just want to say how friendly and helpful you are. After being in my role over the last 15 months and coming into a role where I have a lot of work trying to fix all the problems our Sunrise rules and filters have caused us and with your support, I have learnt so much and have managed to resolve some of the challenges that I face on a regular basis. With your dedicated support and assistance guiding me to write up some filter statements and checking out backup databases to find the root cause of our issues, your service is outstanding. Thank You!

Really good service as always and fixing this change will save my team loads of time in the long run too, so thank you all!

Fantastic assistance from your analyst! Not only did he create a document with specific advice related to my request but also assisted with a follow up query. All in a very short space of time. Please convey my appreciation to this analyst, he is a credit to your Desk!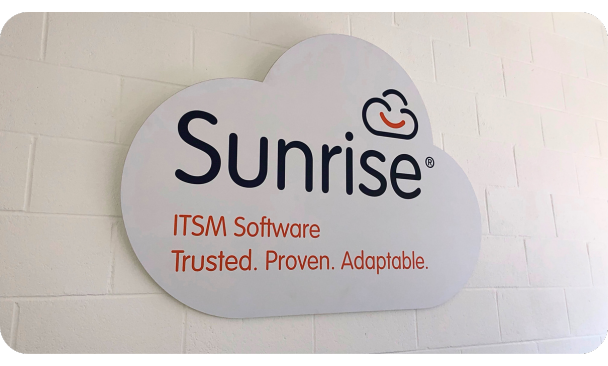 If you are not a Sunrise customer, click below to see how you can become part of the Sunrise family.

Get In Touch