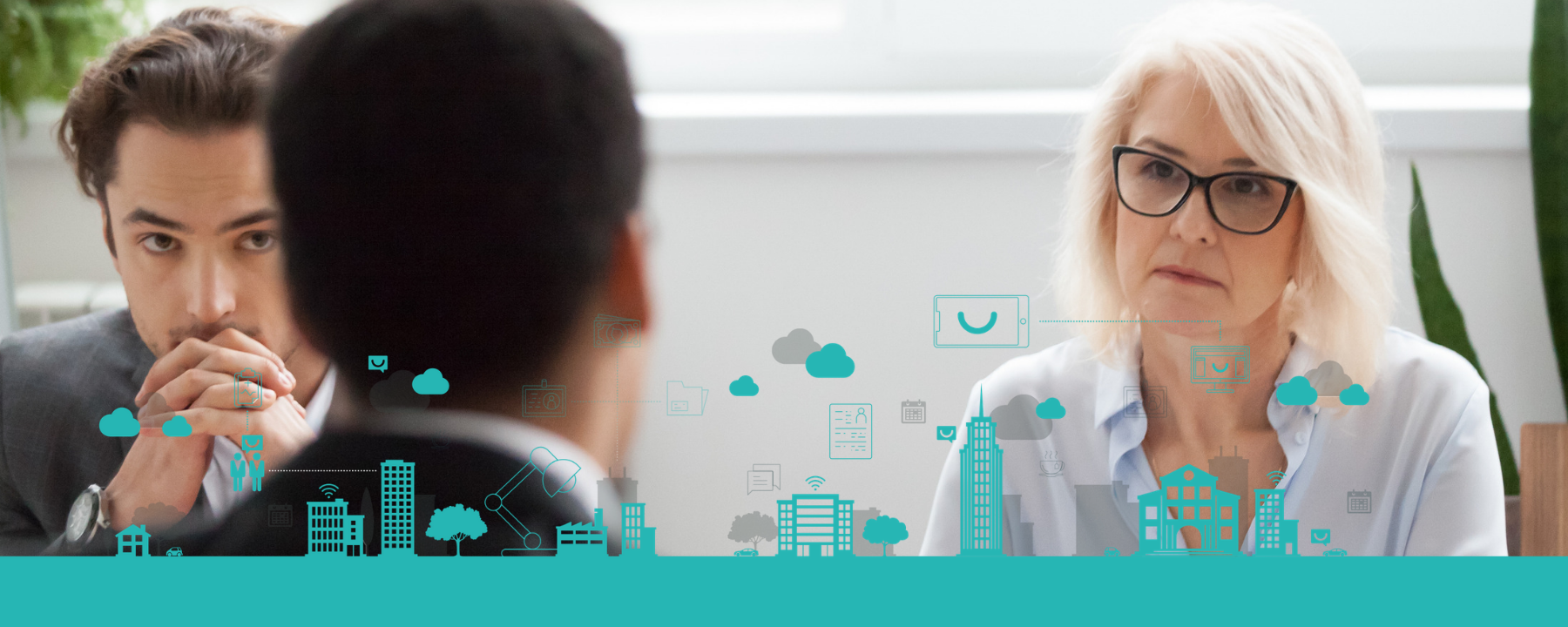 Service Provider and Contract Management
Manage the supply chain of services and providers that underpin your HR Service Delivery
Book A Demo
Management, Visibility and Control

HR and Shared Services teams don't only work with internal stakeholders, they may also depend on the services provided by external parties – for example, legal, training providers, subject matter experts to name a few. The performance and management of these service providers could impact positively or negatively on the quality of service delivery that the HR function can attain. This makes it essential that the services these third parties provide run as they should, and deliver what is expected of them.
Sunrise HRCM makes this process easy to manage, providing a clear picture of what contracts are in place and with who. It also enables you to keep track of when contracts are due for review and if there are any Service Level Agreements which are in danger of being breached.
Service Provider Management
Sunrise HRCM allows you to track the details of each service provider and the underpinning contracts for the services they provide, including start and end dates, costs and any special terms and conditions.
What Does It Do?

Consolidate your supplier details into a central location with secure access

Keep track of the important individuals within each supplier

Identify the assets provided by your key suppliers and their warranty status

Monitor underpinning contracts for all of your suppliers and track their performance over time
Key User Benefits

Improved supplier relationships
More Info

Your HR Service Desk relies on the activities provided by external companies to ensure the smooth running of your employee services. Without a centralised system of record visibility of relationships with multiple service providers, and the cases they're involved in, can be difficult. Sunrise HRCM allows you to track the details of each service provider and the underpinning contracts for the services they provide, including start and end dates, costs and any special terms and conditions.
With this increased visibility you'll no longer wonder what the latest update will be. You can update service providers automatically via email, and they can even send updates directly to the case by simply replying via email. Pretty soon you'll wonder how you ever managed before.
Service Provider Contract Management
Sunrise HRCM allows you to manage your contracts easily and efficiently in a central location, tying them to Service Providers and the products or services they provide.
What Does It Do?

Consolidate multiple contract sources into a central system of record

Track contract start and end dates, licence details, costs and special terms

Define the process of internal and legal review of each contract state such as suspension, termination and expiration

Receive automatic notifications of contract deadlines, and keep on top of contract negotiations

Tie contracts to suppliers and the HR services they provide
Key User Benefits

Visibility of all active supplier contracts

Never miss a contract renewal again

Drive down contract costs by reporting on past supplier performance
More Info

Managing thousands of contracts spanning hundreds of partners and suppliers can be a time consuming process, especially when they're spread over multiple spreadsheets or systems. Sunrise HRCM allows you to manage your contracts easily and efficiently in a central location, tying them to suppliers and the services or equipment they provide.
With Sunrise HRCM, you can keep on top of the critical workload of contract negotiations, and banish the myriad of spreadsheets containing approved service providers and their contracts. You'll receive plenty of early warnings for expiring contracts, be able to share details of contract discussions, as well as report on service provider performance over time.
Product and Services Management
Easily manage products and services offered by the HR department.
What Does It Do?

There's a constant and growing demand for products and services offered by HR departments. The need to manage this demand is critical to keeping costs down, while at the same time providing the innovative products and services your employees need to flourish, when they need them most.

Sunrise HRCM allows you to create and sustain your own published Service Catalogue from a definitive, and approved, library of products and services.

From this Service Catalogue your customers can request pre-defined products and services, and instinctively know what they're getting and when they're getting it.


"We've been using Sunrise for nearly three years, without any failures, giving us reassurance and allowing us to focus on supporting the work of the council, its staff and councillors. We particularly like the ease of use, and the intuitive interface that we've been able to customise to meet our needs in every area."

"Sunrise has been transformational in how we are now working and the data that we are able to capture and use."

"We saw that Sunrise's employees are really enthusiastic about the company and hugely experienced. That made our decision very straightforward - Sunrise is just the right partner for us. Adopting the SaaS model means we don't have to worry about release cycles or server management either, as it's all managed by Sunrise."

"As with the entire NHS, we have a focus on efficiency, and Sunrise enables us to automate many of our processes, giving staff time to handle more complex, more challenging jobs where they can really add value."

"We have the ability to customise the platform for different areas of the university and have removed the need for a multitude of platforms from multiple providers."

"Flexibility, scalability, customisation and speed of implementation were paramount to us. Sunrise ITSM enabled us to improve and alter the way in which we logged and managed queries through to resolution, with a clean and simple user interface that staff could quickly and easily get to grips with."

"The relationship we have with Sunrise feels more like a partnership than a client / supplier dynamic. They have always responded to our feedback 100%, and gone out of their way to support us in our ISO/IEC 20000 undertaking."

"Thanks to Sunrise and ITIL we're confident that we can deliver the service our customers require and better understand and respond to their changing needs, in a more digitally-driven world. "

"For us Sunrise were the clear choice. The system has a broad range of features and functions and it was the most cost effective answer to our needs."