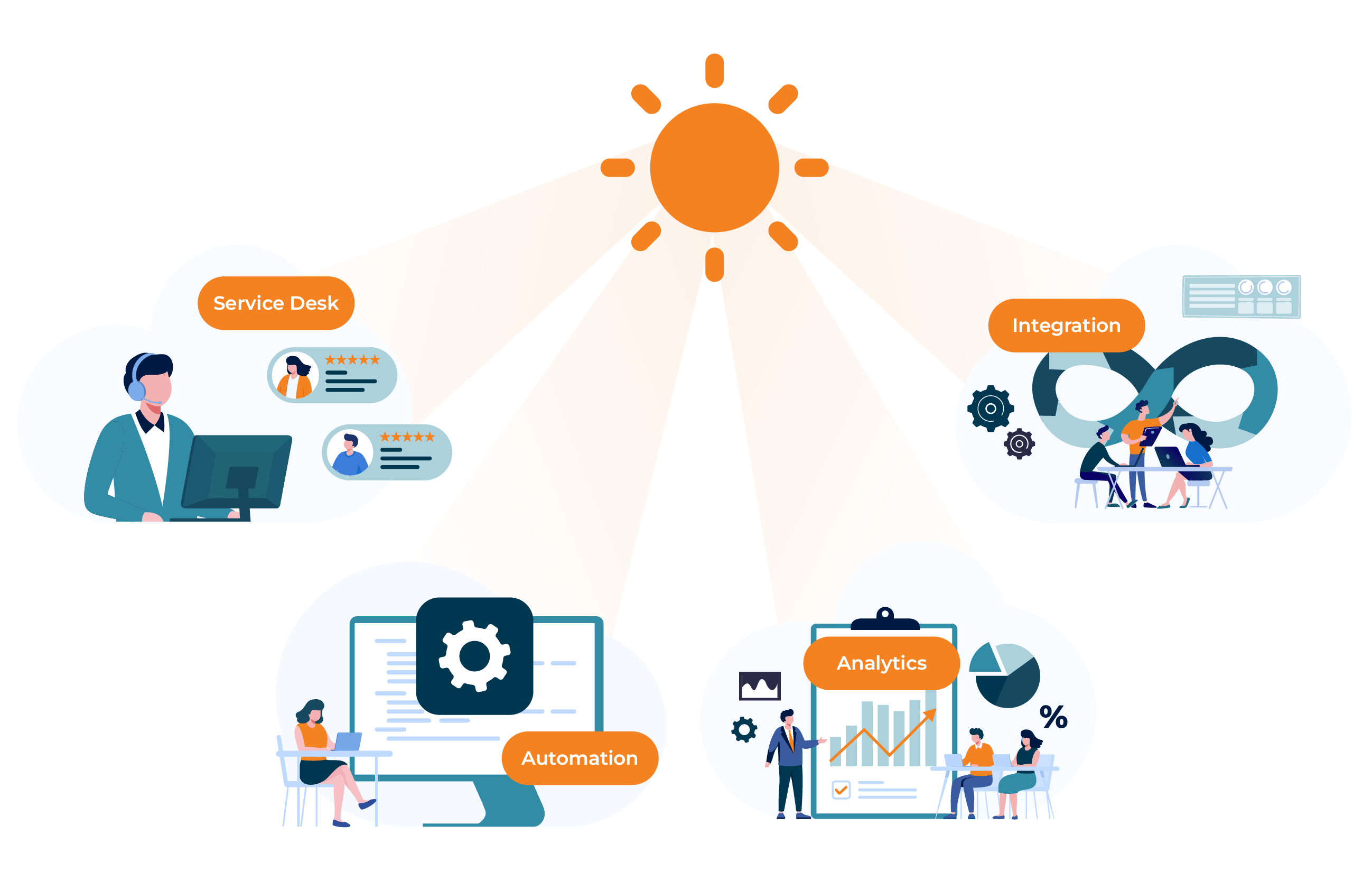 Empowering organisations to deliver services and manage processes through powerful service management solutions
Book A Demo
IT Service Management Software

Sunrise provides IT Service Management software to help you efficiently manage your service organisation.
Available as SaaS or on-premise installation, our ITSM software is created with specific service desk needs and IT organisation (ITIL) best practice in mind. The almost limitlessly adaptable nature of our software means that an implementation can be tailored to suit the specific needs of the organisation, often beyond the initial remit of ITSM.
Learn More About ITSM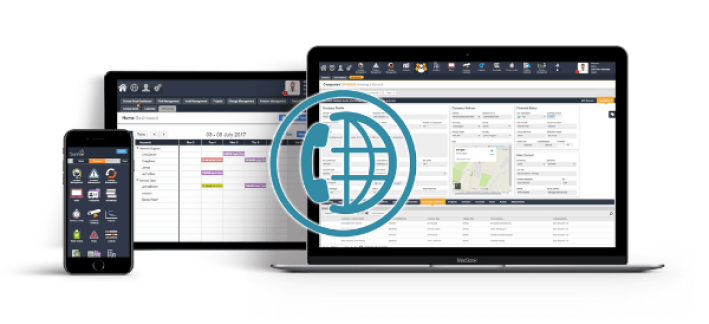 Managed Service Providers

The adaptable processes of Sunrise Service Management software are also applicable to MSP and Shared Service teams.
It is the perfect platform for IT Managed Service Providers to manage the processes, events, and functions that impact on the effective operational performance of the entire company, often beyond the IT help desk.
Learn More
HR Case Management

Sunrise HRCM is the perfect solution for HR Service Delivery and Shared Services capability.
With Sunrise HRCM, not only will HR teams have a single place for supporting large volumes of employee interactions but they will also be able to automate and manage key HR processes, spot trends over time and ensure consistency and accuracy of issue resolution and advice.
Learn More



"Sunrise has been transformational in how we are now working and the data that we are able to capture and use. Sunrise met all of our needs, both in terms of the product and the company. We liked the people and were impressed by the straightforward, intuitive nature of the software, combined with the flexibility to allow us to configure it ourselves."

"We originally chose Sunrise over ten years ago, and it has proven to be a flexible, powerful platform across our evolving activities. Sunrise provides an adaptable framework to help us automate and add new services."

"Thanks to Sunrise ITSM SaaS we are now aligned to ITIL and can push this approach through the entire business. Not only have we improved how we handle our workload, but we can demonstrate our success through more detailed, business-focused reporting."

"Using Sunrise as our ITSM tool has enabled easy communication between IT teams as well as staff around our trust. Automation and agile working is paramount to a successful Service Desk and Sunrise plays a key part in achieving these goals."